Reality check for Eddie and his England
OPINION: Saturday at Twickenham was weird.
England had been hosed on the Six Nations scoreboard, the 17-point margin of defeat (15-32) an all-time record low versus Ireland at home and the four-zero try count an appalling statistic for a team that was supposedly going to chase the visitors down the street and hit them with a physicality they had never encountered before.
Those threats were blarney in terms of the eventual result and yet, there was Eddie Jones beaming a red carpet Hollywood smile and telling all and sundry that this had somehow had been a "foundation" game in his plan for world dominance by the end of the 2023 World Cup in France.
It was quite the swaggering boast but his 'new' England palaver shouldn't be fooling everyone. This essentially was still old England revisited. Look at the 2019 World Cup final: there was England honourably scrambling in the fight against adversity for the guts of an hour and then getting blown away in the championship-deciding minutes to lose by 20 points.
Now look at what unfolded this weekend: there was England again honourably battling a different set of odds, scrambling for the guts of another hour only to fall flat on the face again when it really mattered.
Put it another way, if Ireland went out this summer and put up a 17-point, four-try trouncing against a 14-man All Blacks in either Auckland, Wellington or Dunedin, do you think Ian Foster would be smiling and claiming this was somehow a proud step forward towards New Zealand winning the World Cup in France? Not a chance. He'd likely be run out of his job.
That really should be the discussion surrounding England after next weekend's Six Nations finale.
Is Jones genuinely the man capable of taking them all the way at the finals after another problematic Six Nations campaign?
England was fifth-best last term, just two wins from five, and they are now staring at another two wins from five campaign if they don't ambush the Grand Slam-chasing France in Paris next Saturday and 'honourable' losses shouldn't count for anything in this results-based business.
If getting beaten really is worth something, the collage of super-sized media reports on a wall of the Twickenham media centre would be paying homage to these losses and not just saluting England's greatest days with blown up big headlines such as 'England ascend to greatness' and 'England give V-sign to haka before crushing All Blacks'.
Winning is the bottom line in terribly expensive pursuits such as Test rugby.
That is what the RFU should be analysing if the Stade de France outcome is as negative as anticipated next week.
Forget the Eddie spin. There needs to be accountability for a campaign that failed at this weekend's 'semi-final' hurdle.
Below are four aspects of what unfolded in London on Saturday that should be included in that post-tournament debrief:
ADMIT ATTACK IS BLUNT
It's getting silly now, all this talk about new England attack coach Martin Gleeson honing a new style of rugby that has never been seen before. Where is the evidence four games into this tournament? We had all this similar type of talk a year ago during the Six Nations, that Simon Amor was getting England headed in the right direction and look at how that turned out, the then attack coach getting handed his P45.
Yes, the red-carding of Charlie Ewels would have had some limitations on this supposed new England attack plan but should it be limited to them making just 68 passes, 20 passes fewer than a year ago where Jones' side was last heavily beaten by the Irish?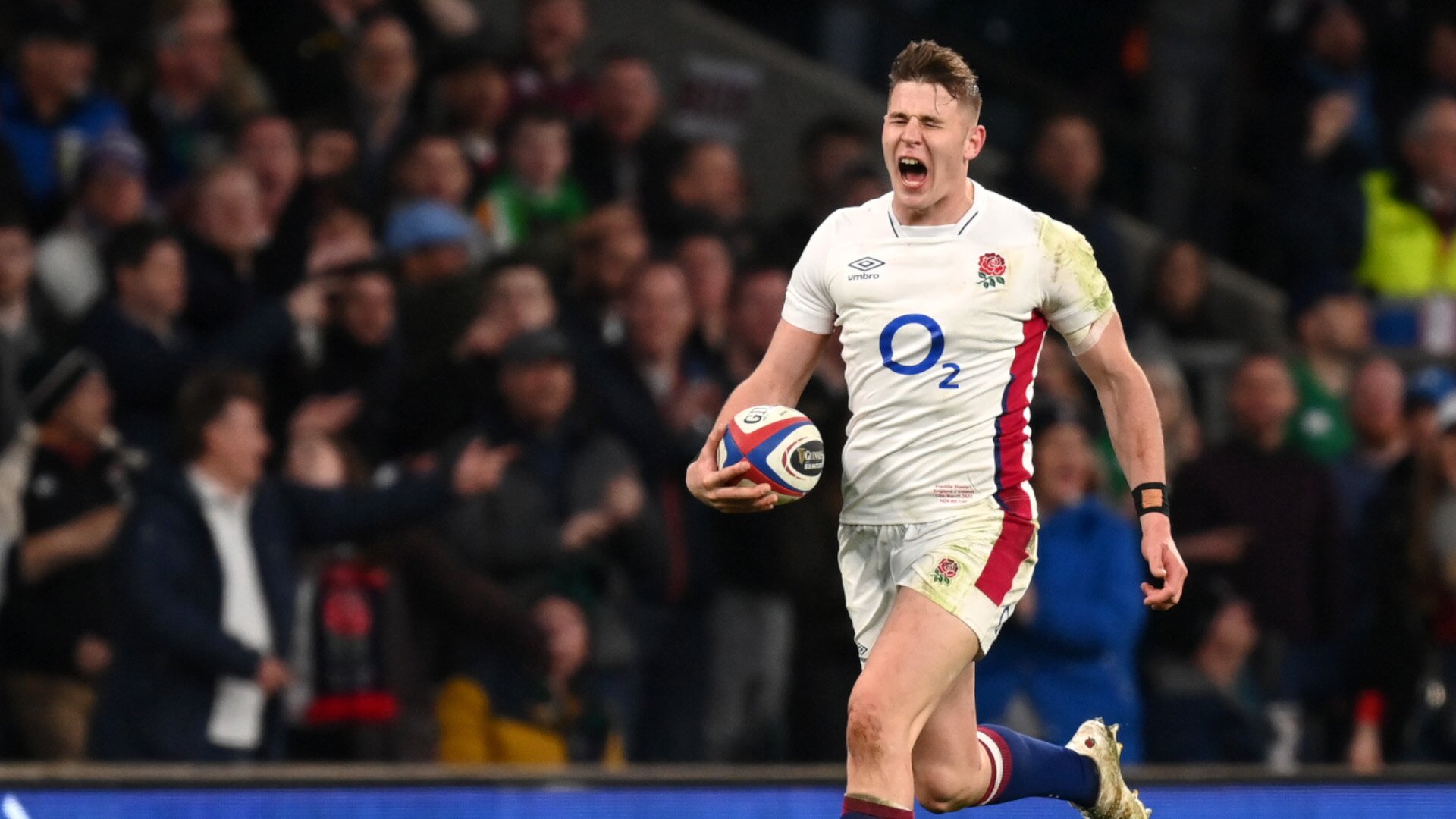 There was also just a single English linebreak to Ireland's eight at Twickenham, just four offloads as well compared to eleven by the visitors. The figure that said it all, though, about England drawing their round four-try blank was that of the 14 minutes and two seconds they were in possession, a meagre 16 seconds were spent on the ball inside the Irish 22.
It sounds like England very much need another ball-carrying forward in their pack, a debate that harks back to Jones' selection of his XV. Was it correctly balanced? Sam Simmonds, with a 43-metre gain from six carries, was the leading ball-carrying forward with the sub Alex Dombrandt next-best with 24 from four.
Whatever is not happening for England in attack it has miserably left them with just two tries scored across the three big Six Nations games this year, that dart from Marcus Smith to the corner in Edinburgh after some forwards mauling and the controversial stolen lineout effort versus the Welsh when Itoje got away with some messing. Where is all this finessed Gleeson play? We'd love to know.
STOP BASHING THE REF
There have been plenty of times in recent months when Jones has quipped how he never criticises officials, even going as far as to make some fun at the expense of Rassie Erasmus whom World Rugby heavily scolded for his particular brand of referee assessment.
There was no point in Jones having a media briefing pop at Mathieu Raynal for not playing advantage when England was winning penalties at the scrum. Such was the frequency of infringement at this set-piece that the French ref gave England six penalties and a free-kick to just one penalty for Ireland.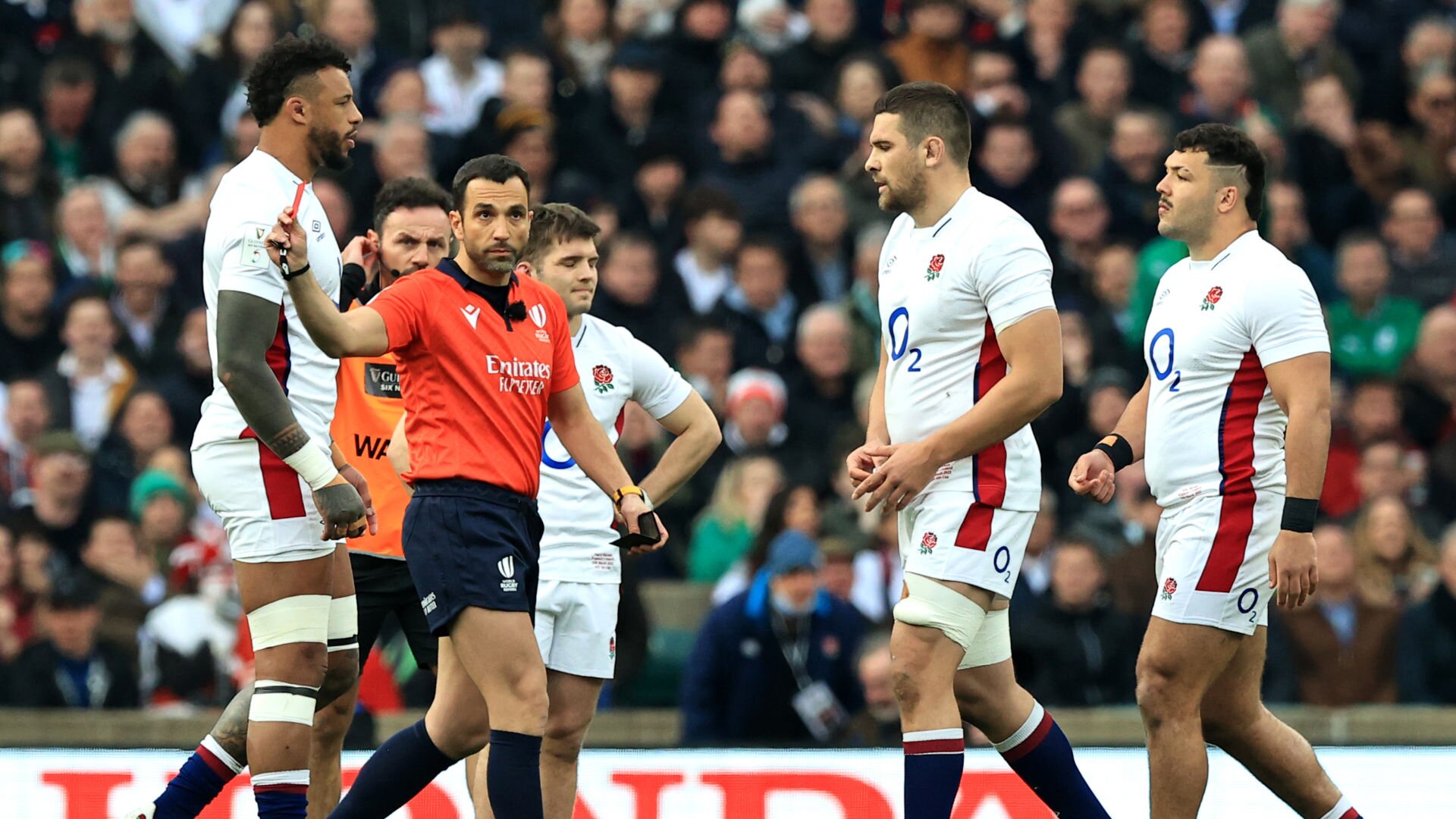 If no advantage was such a big bone of contention for Jones during the match, couldn't he have gotten the message on via the water carriers/medics for skipper Courtney Lawes to a word when the offences were happening in real-time rather than the coach munching on sour grapes post-game?
And if advantage is a thing his team should generally be getting at a scrum penalty then why wasn't this issue raised last Monday when England was in positive communication with World Rugby, as stated on Friday by assistant Matt Proudfoot? Spraying the ref, as Jones did after the fact on Saturday night, simply doesn't reflect well. The toys came out of the pram.
What was encouraging, though, was that England had such dominance in the first place. Kudos to scrum coach Proudfoot. In Dublin twelve months ago, England conceded three scrum penalties and didn't win any off Ireland with Raynal as the ref, so what unfolded here was quite a turnabout.
SORT OUT RUCK SPEED
Another little habit of Jones is to regularly chirp on about how the ruck speeds are getting generally quicker in Test rugby and how England's tempo needs to improve. When they last played Ireland, 61.2 per cent of their rucks lasted just 0 to 3 seconds, 28.6 per cent took 3 to 6 seconds and 1.2 per cent were in excess of 6 seconds.
On Saturday those ruck speeds in possession were reputedly 66.7 per cent for 0 to 3 seconds (an improvement despite being a man down for 78 minutes), 16.7 for 3 to 6 seconds and 16.7 again for 6-plus seconds (a big disimprovement). The thing was, Ireland's ruck speed in the 0 to 3 category was crucially way up, jumping from 65.75 per cent at the Aviva Stadium in March 2021 to 78.6 at Twickenham.
It leaves you wondering should Jones have sacrificed a winger when Ewels was red-carded in order to get Joe Launchbury into the action after two minutes? England would have instead had eight specialist forwards on the field rather than playing with seven backs and seven forwards with winger Jack Nowell packing down wherever there was a scrum.
TIGHTEN UP DEFENCE
Red cards are a rare occurrence for England, the sending-off of Ewels seemingly just their seventh ever expulsion and the first since Manu Tuilagi exited with just minutes left in the March 2020 win over Wales after he did a shoulder charge to the head of George North. But with yellow cards increasingly prevalent, you'd imagine there would a huge emphasis in training on how to adapt in defence a man short.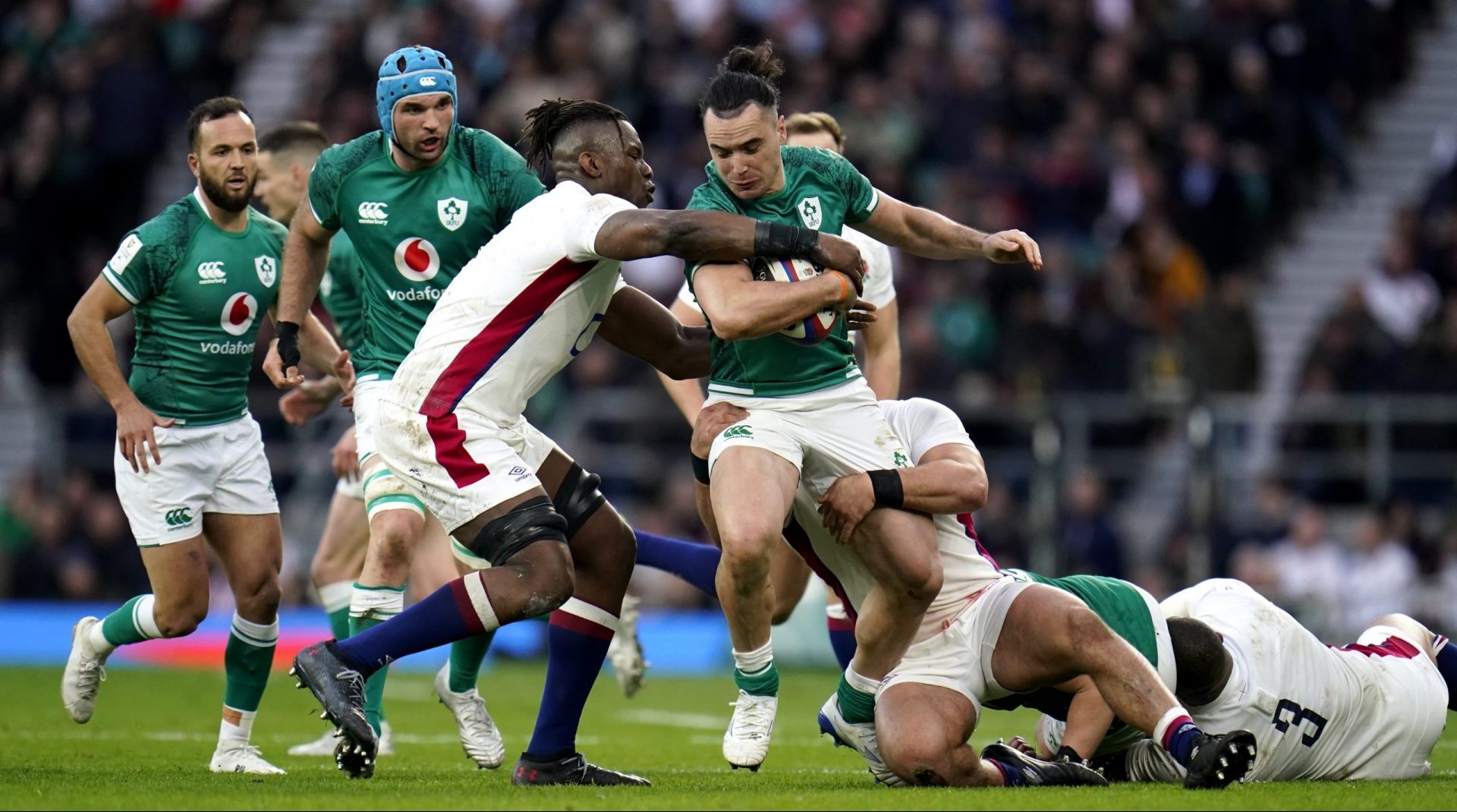 What are we getting at? The missed tackles chart for the Ireland game stated that just two of England's starting XV didn't miss a single tackle – and they only played 16 minutes between them, Ewels banished for foul play on two minutes and the injured Tom Curry playing just 14.
The remaining 13 starters collectively missed 18 tackles while the bench accounted for another nine. Was that just down to how Ireland created in attack or is there a defence strategy question to be asked of England assistant Anthony Seibold, another of Jones' phalanx of new Six Nations staff this season?
By Liam Heagney, RugbyPass